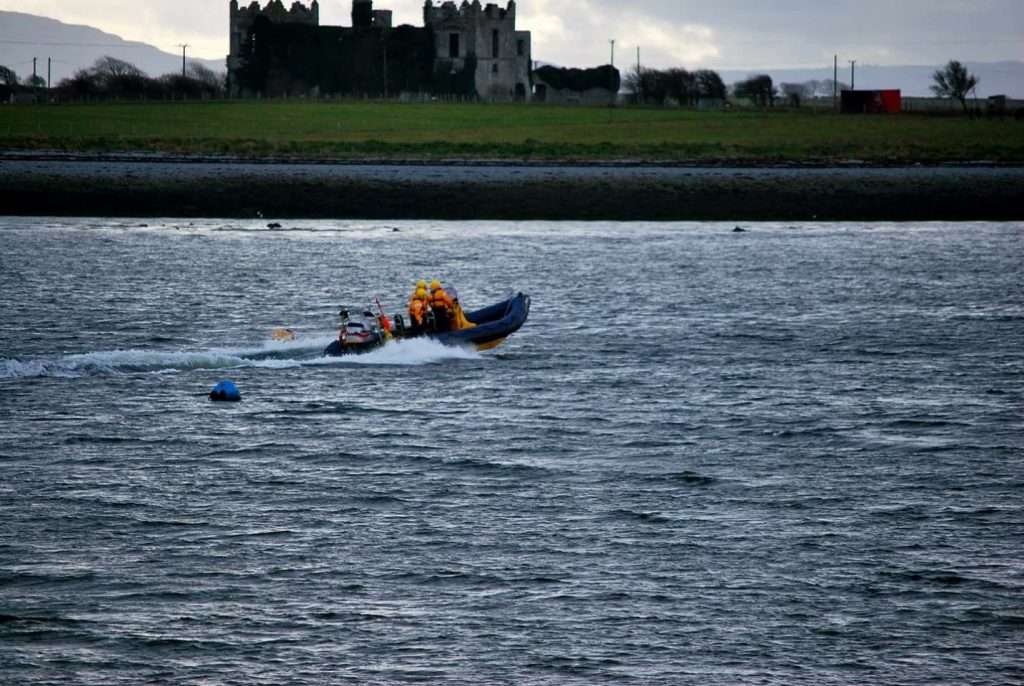 The Oranmore Maree Coastal Search Unit (OMCSU) is a voluntary group established to assist in the search for missing persons in local coastal areas of Galway Bay.
It was set up in 2015 in response to a number of people missing over a short period . During this time a number of locals provided additional water support to the land based teams utilising their own vessels.
The unit then deceided to formalise the water based support and explore the feasibility of procuring their own Rigid Inflatable Boat (RIB). A local business man gifted the use of a 7 metre RIB with a Mariner 225 outboard engine to the unit for an initial period off one year which has been extended
Formal non binding agreements have been put in place and the relevant  Marine insurance was obtained, training and certification concluded.
The water unit functions as a secondary support to the primary land based search unit and will conduct water based, near land searches around the Oranmore/Maree area of Galway Bay. They will  respond to any potential sightings  by the land based team to avoid  un-necessary false alarms to the Gardai and RNLI.
The RIB will also conduct searches in areas that are difficult or dangerous to reach by the land based teams.
The unit only operate in fair weather conditions and are not in any way an emergency response unit. Safety of the vessel and crew is paramount  and  do not operate in adverse conditions.
The crew work to support the first line emergency response services as required.